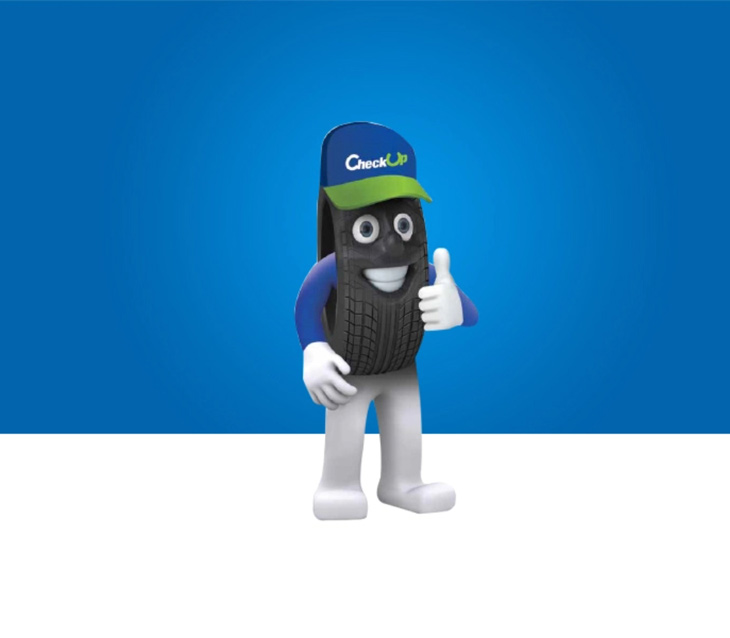 Check Up:
Branding A New Chain Of Tire Service Centers
Our Mission
To position Check Up as a professional and leading chain in the highly competitive tire industry.
The Background
Israel's tire industry is considered a highly competitive industry, with a low entry barrier, encompassing large importers alongside thousands of small tire repair shops. The regulation is loose and the industry's image is not always favorable (to say the least). Going up against this challenging reality, we were approached by Check Up, a new chain of tire service centers, and asked to brand the company as an established, professional and reliable chain that provides its customers with a solution that offers exceptional personal service and additional benefits. The chain aspired to create a new industry standard and raise the level of awareness regarding the importance of tire maintenance, safety and environmental protection.
Our Strategy
We realized that the tire industry is characterized by outdated and unappealing messaging and design. With that in mind, in order to instantly stand out in the industry, we knew we needed to create fresh, innovative and welcoming messaging both in design and content.

Our Creative
Instead of using the traditional "grease monkey in a dirty overall" look, we created a lovable mascot named "Check"- an animated and friendly 3D tire to serve as the brand's presenter and convey our messages at eye level in an inviting and endearing way.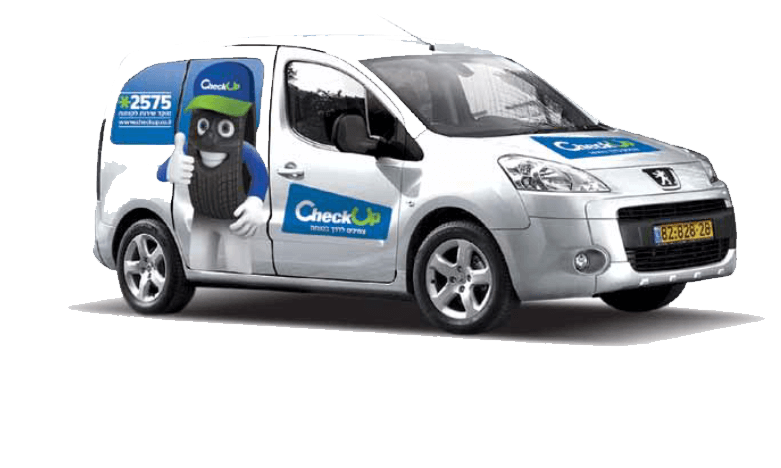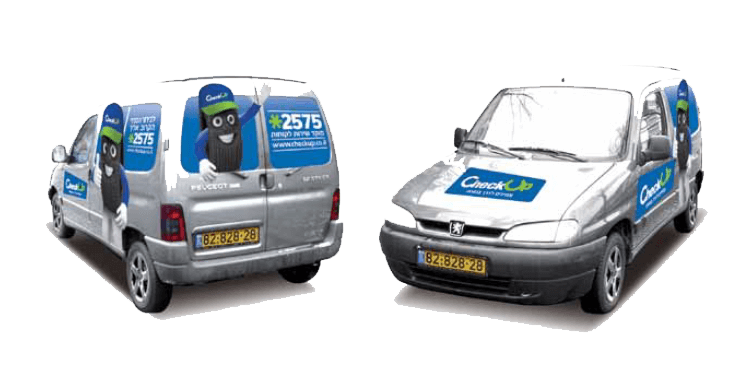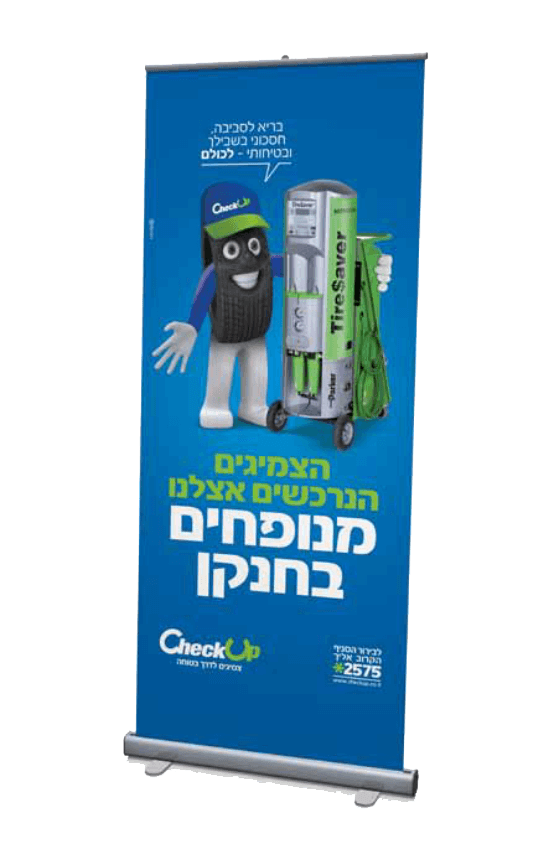 Media
We featured Check on all of Check Up's Marcom material (catalogues, leaflets, folders and a variety of brochures) where he presented all the benefits and offers. In addition, we branded the tire shops, the employee uniforms, and even hit the road while spreading the word with branded cars.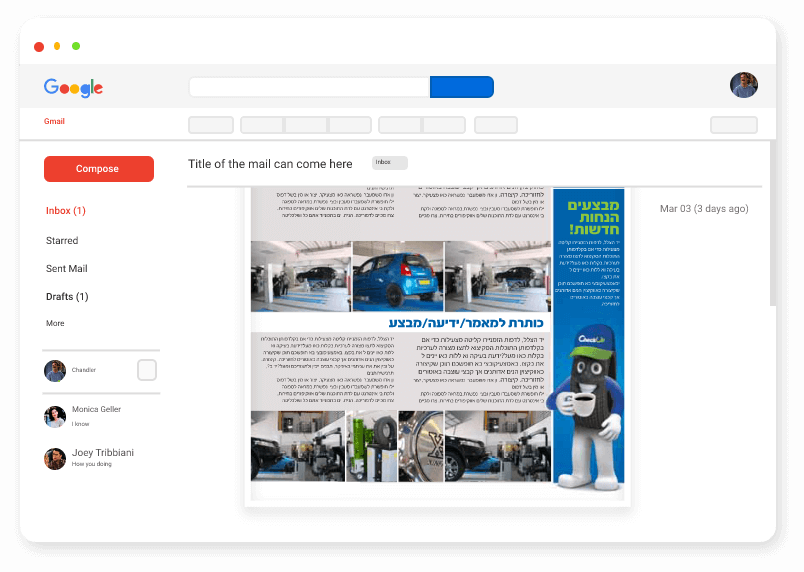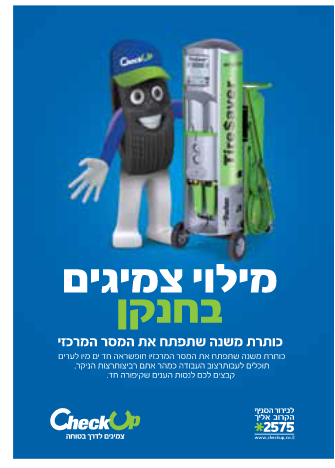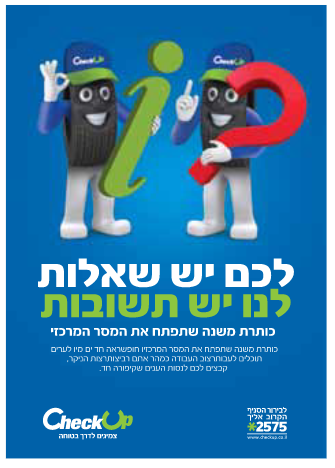 The Results
Check Up became an overnight major player in the industry. The new branding succeeded in conversing with a wide audience who were sick and tired (excuse the pun) of feeling distrustful when entering a traditional tire shop.
Instead, people were now treated to a friendly, professional and modern tire shop that is both pleasant and affordable to work with.