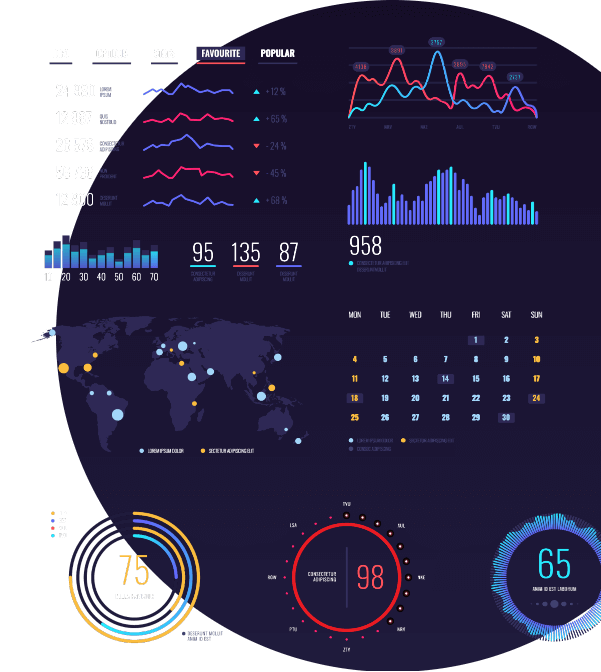 Performance-Based
Campaigns
We collect data in real-time and process it with outstanding efficiency and precision throughout every performance-based campaign. From there, we use it to generate actionable insights that allow us to profile and engage your customers with maximum effectiveness, follow up with intelligent decisions, actions, and next steps and calculate your exact return on investment (ROI).
Ad Serving
To get your message across in the most effective way, we proudly partner with the world's leading advertising platforms, including Facebook ads, Google Ads: Search, Display, Duscovery, Shopping and Youtube ads, LinkedIn ads: Feed and Inmails, and other native marketing platforms such as Taboola and Outbraind.
At Hauser, we manage smarter campaigns by defining and targeting the most relevant audiences, creating fully optimized ads
Tracking
Our real-time monitoring systems allow us to measure the bottom line of each audience group and ad in every campaign across web and mobile: how many leads came from each channel and source,, how many sales, how many newly acquired customers, how many repeat customers, how much was spent per audience, ad and campaign.
Analysis
Our analysis systems use advanced information technologies, dashboards and and Machine Learning to optimize advertisements, audiences, and campaigns for maximum efficiency. To help companies better understand the success of their advertising efforts, we focus on Return On Advertising Spend (ROAS), a marketing metric that measures the amount of revenue earned for every dollar spent on advertising.